Thank you, thank you, thank you from the bottom of my heart for agreeing to help promote Slaying the Debt Dragon on your platform. Your audience is precious and it knocks my socks off that you'd be willing to share them with me.
Feel free to use any or all of the resources below for your posts. Don't hesitate to reach out to me by e-mailing cherie@slayingthedebtdragon.com for anything I've left out.
Author Photos: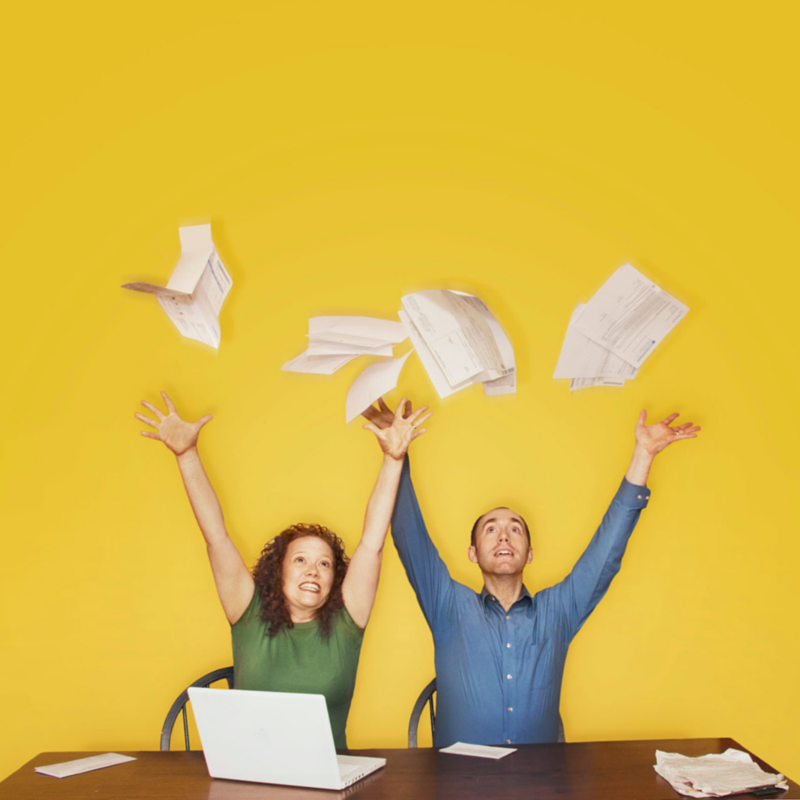 Author Bio:
Since 2008, Cherie Lowe has been confidently wearing a plastic crown and encouraging others to dream big dreams.
Together with her husband, Brian, Cherie paid off $127,482.30 in a little under four years. She scribed the ups and downs of their debt-slaying journey on her popular website, www.QueenOfFree.net.
A graduate of Asbury University, Cherie strongly believes that something can come from nothing and that there is always a way for her readers to simplify their lives and their budgets. More than anything, through speaking and written word, Cherie longs for others to know that there is hope for getting their finances under control. Her family's story has appeared in the Wall Street Journal, Yahoo Finance, Redbook magazine, AOL Daily Finance, NBC News, and more. Cherie and Brian reside in Greenwood, Indiana, along with their daughters, Anna and Zoe.
Images of the Books: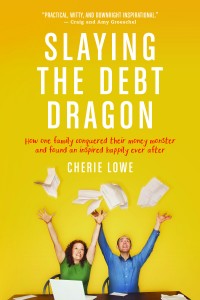 Shareable Social Media Graphics: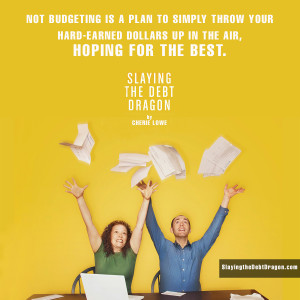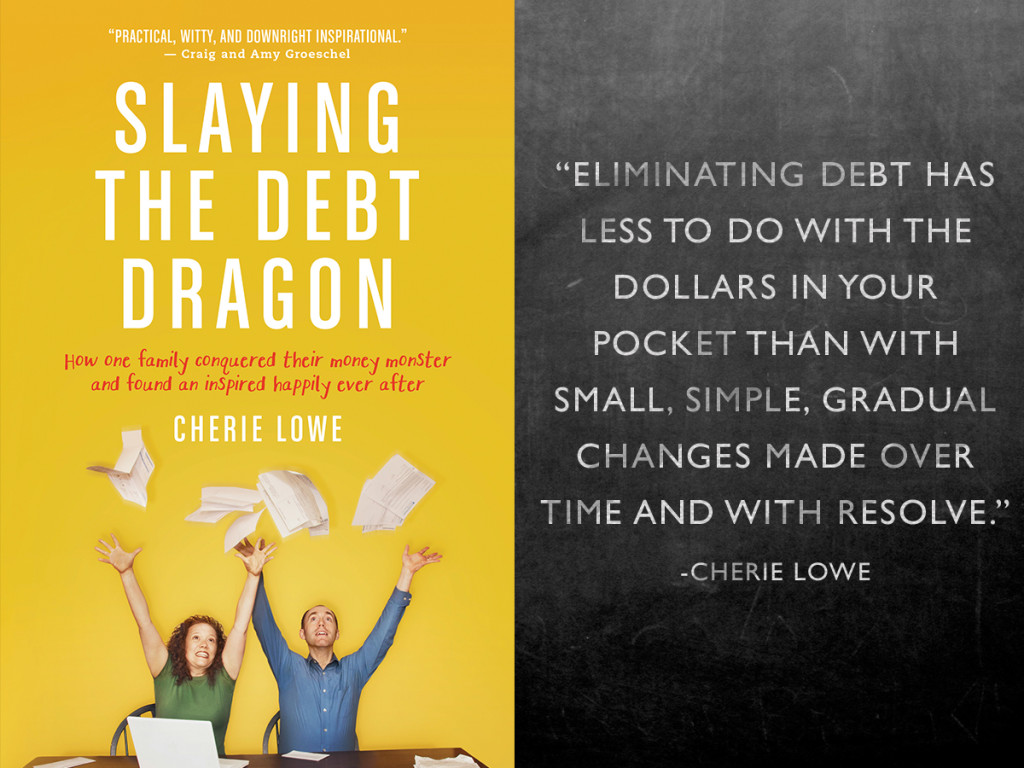 Writing Prompts:
"There is no good time to begin paying off debt. There is only today." How have you struggled in the past to begin a journey (whether it be intentionality with your finances or something else)? How do you find this statement to be true? How does this realization help fuel your efforts toward taking on a new goal?
Slaying the Debt Dragon includes both Debt Slaying Strategies at the end of each chapter as well as a discussion guide at the end of the book. How might it be valuable to read this book in the context of a book club or small group? I wrote the questions with the express purpose of bringing out really good stories from people in community. Hopefully people will be able to share both abundant laughter as well as opportunity for increased shared struggles. Look over the discussion guide and share who you might read the book with and the benefit of doing so within a group.
Chapter 2 highlights our strategy of personifying our debt in order to conquer a common foe. This offbeat approach unified our marriage and gave us the extra "oomph" to push through our journey when our spirits were low. We wrote letters to the dragon and visualized our debt as an enemy who sought to destroy our happiness, our family, our future, and so much more. How have you seen power in this methodology whether in finance or other battles of life?