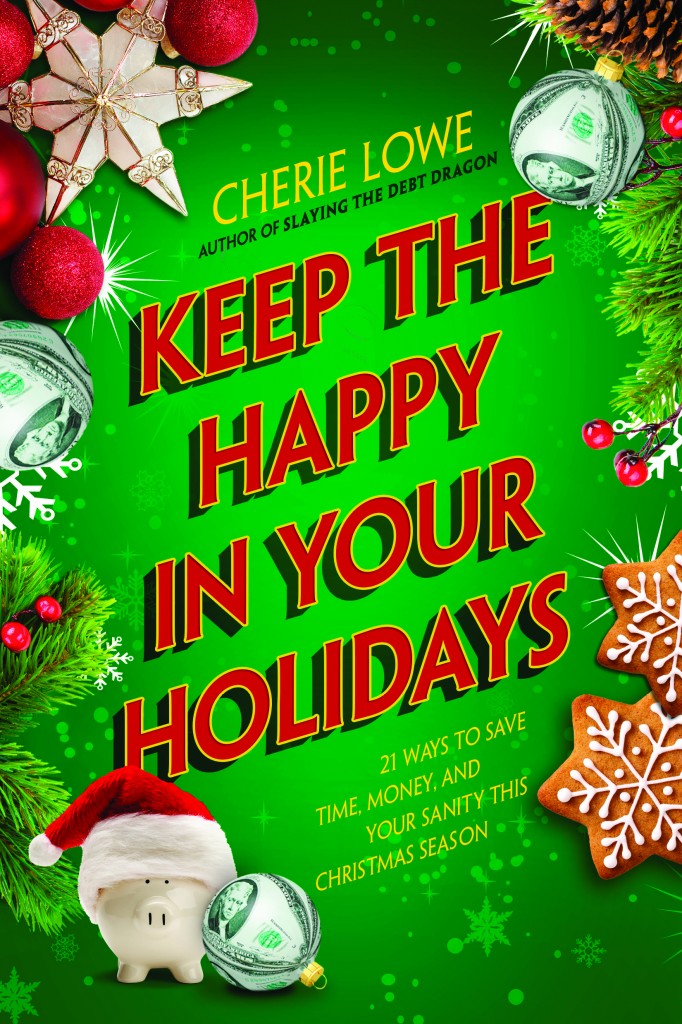 I'm so excited to announce that the thin line volume Keep the Happy in Your Holidays: 21 Ways to Save Time, Money, and Your Sanity This Christmas Season will be available for download on November 1st. It's chocked full of my favorite tips to keep the Grinch at bay and your seasonal celebrations a true source of joy. Plus, I can't resist sharing my favorite shopping strategies and simplification tips. I just know you're going to love this little book.
Even better, when you pre-order Slaying the Debt Dragon: How One Family Conquered Their Money Monster and Found an Inspired Happily Ever After, we'll make this eBook available to you for absolutely FREE. Stay tuned for details on how to receive it if you've already made your purchase!
Interested in learning more about the book? Here's the description of its content:
"The most wonderful time of the year"?

We dream of Christmas as a season of family, celebration, and worship—but too often we get burdened with stress, busyness, yelling, and overspending.

Cherie Lowe, author of Slaying the Debt Dragon, knows what it's like to feel frazzled as the holidays draw near. A family of four trying to defeat their debt monster, the Lowe family had to get creative and intentional about keeping the happy in their holidays. These 21 tips—on budgeting, the items you should buy on Black Friday, and much more—will help you save money, time, and your sanity this holiday season. You'll be able to enjoy the holidays without worry and stress—and celebrate a Christmas filled with wonder and joy. (Includes FREE bonus printables!).
Purchase this small volume on: